Bugs on indoor plants, not in my house! There are ways to have complete control over any pest before it ever enters the indoors.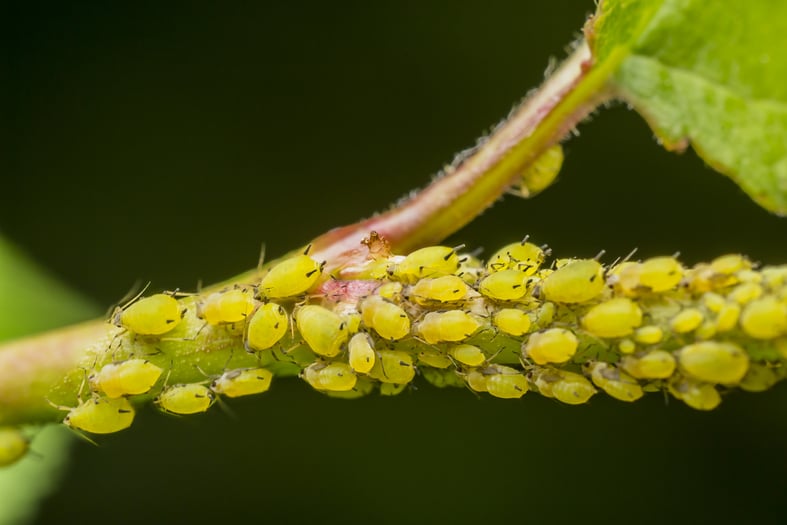 Why Do My Indoor Plants Have Bugs?
I have plants throughout my house, so the last thing I want is bugs indoors on my houseplants. Plant pests invade other plants, and before I know it, I am faced with a major infestation. Certain elements within a plant attract pests to them in the first place. 
It helps to identify and remove attractants in houseplants to prevent pesky bugs from claiming a plant and then going to town on destroying it. Let's take a look at what beckons these bugs and then identify what the pests (bugs) are.
What Attracts Pests To Indoor Plants
The first thing to understand is pests (bugs) don't invade a home by sheer force. They are brought indoors by way of hitchhiking on new plants or plants brought in from the outdoors. Once indoors, these bugs can take off and end up inhabiting other indoor plants.
An indoor plant that has standing water, wet soil, decayed or dying plant matter, or is in poor health is typically where the pests prefer to thrive. 
Common Indoor Plant Bugs
The University of California Integrated Pest Management Program lists some of the most common bugs found on indoor plants that are often small and difficult to see. These include aphids, spider mites, fungus gnats, scales, thrips, mealybugs, and whiteflies.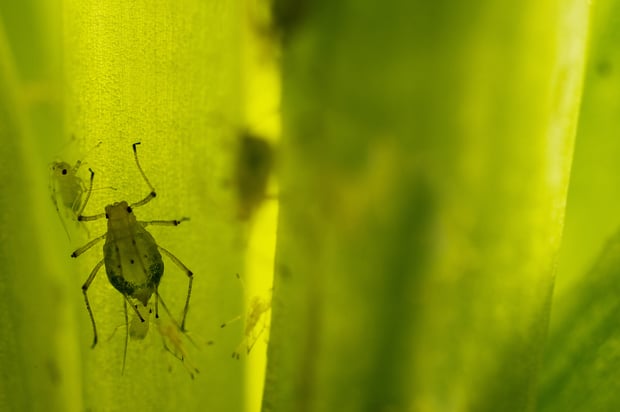 How Do You Keep Bugs Out Of Your Indoor Plants?
The University of Kentucky Entomology Department mentions cultural controls as the first step to keeping pests out of any indoor plant population. Prevention is the key. When acquiring new plants or bringing plants in from outdoors, I quarantine them for two weeks. 
Avoid overwatering plants. 
Get rid of standing water in saucers. 
Use a good quality potting mix. 
Remove all decayed, dying, or dead plant matter. 
Monitor the plants daily. I use a flashlight to inspect both sides of the leaves, stems, and soil. 
At the first sign of any pest, I don't procrastinate but take action immediately. My first line of defense is to employ natural management such as water baths, removal by hand, Neem oil, and of course, quarantine. As a last resort, I dispose of a heavily infested plant that's beyond help.
Indoor Plants That Repel Bugs
I have many readers ask me, is there such a thing as indoor plants that do not attract bugs? There's no such thing as a bug-free plant; however, there are plants that repel pests, such as mosquitoes. 
High volatile plants that produce intense aromatics are the ones that tend to repel bugs. These plants include lavender, rosemary, lemongrass, and numerous others. The plants themselves offer little repellent activity. To activate the volatiles, the leaves, flowers, or stems must be crushed or bruised.
Be Bug-Free Indoors
Bugs (pests) and plants go hand in hand, unfortunately. I have come to realize that to have bug-free indoor plants; I must be proactive in daily cultural controls. By staying one step ahead of bugs, they don't stand a chance in my house!