In case you haven't noticed, we're currently obsessed with rose water!  It has SO may uses and right now in this summer heat we are using it as a refreshing facial spritz. But what if your rose water doesn't look as you'd expect, or worse, it's gone a funny color and smells bad!? Why is my rose water green?!  is a more common problem than you might think!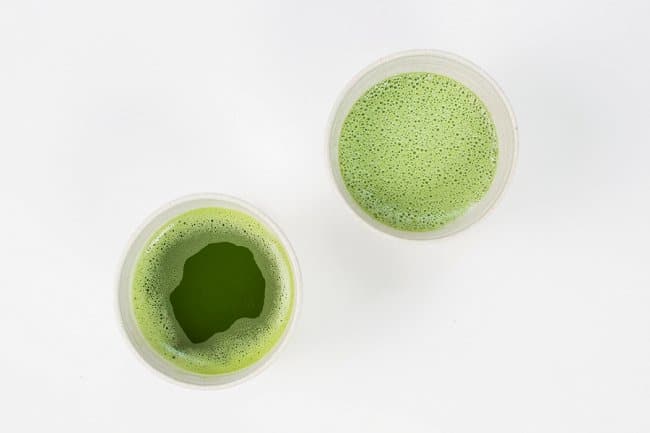 Rosewater is relatively simple to make at home using just some roses from your garden, but occasionally problems can crop up while making it. If your rose water has turned green and is foul-smelling while in the pot, you might have used impure water, not removed the stems from your roses properly, and / or have used a recipe that did not include organic roses. Any one of these can cause your rose water to turn green!
Do I Need To Throw Green Rose Water Away?
Unfortunately, you won't be able to use that green rose water on your face or body. Green rose water – unless it's caused by very fresh, white roses that haven't yet bloomed, which often have a greenish tinge to them – is no longer healthy!
It's a sign that your water wasn't distilled, or that there are impurities in your rose water. If you're using rose water on your skin, the last thing you want to do is to add impurities to it, right?!
However your rose water is not a completely lost cause. You can still use it in your garden – it will add extra fertiliser to your roses or other plants. You can even add a dash of honey to it for added results!
Understanding what causes green rose water can help you identify the cause of it. So that next time, your batch of rose water turns out exactly like it should – fragrant smelling, clear, and a beautiful addition to your skincare routine and / or medicine cupboard. (Does anyone else have a 'medicine cupboard' which is actually full of random things like hair bands and pens?! or is it just me?!)
---
If you think your rose water has expired, go here!
---
The Main Causes Of Green Rose Water
Impure Water
Firstly, you might be using tap water or non-distilled water. Impure water often contains chlorine and fluoride used to make tap water drinkable and rid it of various germs.
However, it is not suitable for making rose water, so you should either distill it yourself or buy distilled water. You can find out more about how to distil your own water right here – we promise it's very simple and easy to do! This is our very own diy rose water recipe.
The Wrong Type Of Containers For Making Rose Water
Furthermore, impure water might be reacting with your pots and pans that you're using to make rose water. Make sure to use pure or cast iron pans to prevent this from happening.
Proper Preparation Of The Roses
The Correct Amount Of Roses
Not preparing your roses properly can result in green rose water. First make sure you have used the right amount of roses as detailed in our recipe (6-8) and that they are in full bloom.
Roses Must Be Fully Opened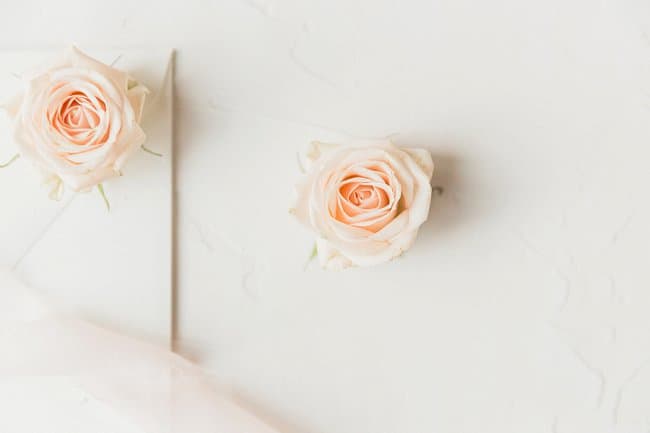 Slightly greenish roses that have not yet fully opened can give the impression that there is something wrong with your rose water, when really the petals just weren't ready to give that gorgeous scent and color you're looking for.
Secondly, you might not have removed stems and leaves appropriately. They will give a bitter smell and taste to rose water, releasing chlorophyll upon boiling in water. Make sure rose petals are fresh and void of any other parts of the rose plant.
Non-Organic Roses
To add to this, green rose water happens as end product if you use roses that are treated with pesticide and ergo, are not organic.
When the water boils, the petals release their toxins, including pesticides or other chemicals used to make roses smell sweeter / grow stronger / stay bug free. Make sure, for the sake of your health, to only use organically-sourced roses! 
The Incorrect Water Temperature
Lastly, you might merely be steeping water instead of boiling it. Likely, you're simmering the mixture for too short of a time or at a too low temperature. Make sure to keep simmering until the color drains from the rose petals at a medium-high heat. This is key to ensuring your rose water is a pretty colour, but sometimes rose water only has the palest hint of color to it.
That's fine, it's just likely that the color of rose you started with wasn't that strong in the first place. (If your roses ARE vibrant colors, keep simmering them for a little longer until you can see the water beginning to change color. This will lead to a more vivid end result).
What Color Should My Rose Water Be?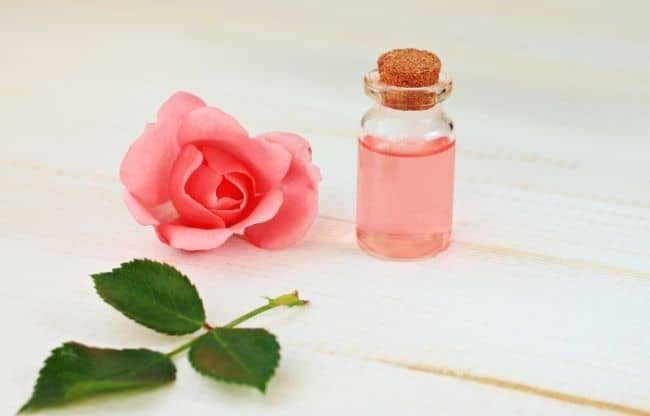 Your rose water color depends on two things – whether you purchased your rose water from a store or brand, or whether you made it yourself.
If your store-purchased rose water is not the color you expected, check the manufacturers ingredients / notes. Sometimes it can just be the case that a paler type of rose was used in the processing – it doesn't necessarily mean you have to throw it away. However if it is accompanied by a terrible smell – throw out that stuff right now and don't even use it on your garden!
If you made the DIY rose water yourself, note that color can vary.  Color of rose water can naturally vary from the palest colors of orange, pink or even yellow, right through to strong red.
There are two best ways to judge whether or not your rose water is the correct color
Common sense means that you look at the colors of the rose you are using and try to establish whether the color of your rose water is what you'd expect. From a peach rose you'd expect to see shades of yellow and maybe even orange, or a clear color.
Smell means as described above – if your rose water smells bad, it's not good to keep it (although we're not sure why you'd want to anyway)!
What Should Rose Water Look And Smell Like?
Believe it or not rose water should smell a bit like roses! Any even faint scent that is distinctly NOT rose like is a sign your rose water needs to be thrown away. The color is a bit harder to judge but generally again, it should be the color you'd expect from your roses – pale rose tinted hues, right through to deeper colors – if it reminds you of flower petals, and has a nice scent, it's most likely great to go ahead and use.
Does Rose Water Go Bad?
If incorrectly stored, your rose water might turn green, even if it wasn't green to begin with. To preserve the life of your rose water, follow these tips!
You'll want to make sure that you store your rose water in a container with a secure lid to prevent any impurities in the air or from the environment creeping in.
You'll also want to keep it at an even temperature – extreme temperatures could 'cook' the rose essence and speed up the natural decaying / rotting process. I chill mine in the fridge!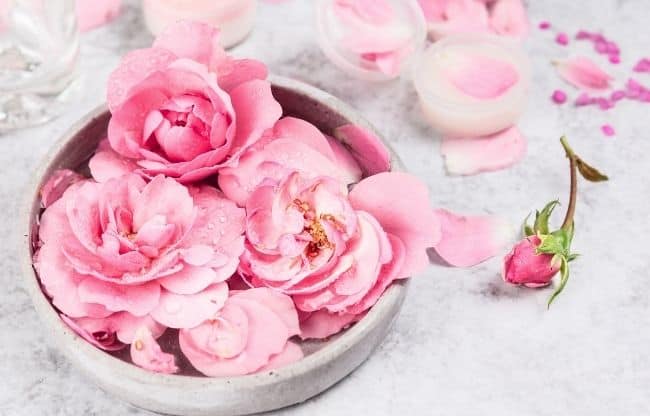 How Long Does Rose Water Last?
Homemade rose water can last around 7 days if kept cool, in an airtight container, and out of direct sunlight. Rose water you purchase from a store will most likely have preservative added, which means it could last for months – be sure to check the label for your specific brand's guidelines.
Can You Freeze Rose Water?
You can actually freeze rose water to keep it lasting longer. Just defrost a cube whenever you want to use it – they're SO refreshing to run over your skin during the hottest summer days! This is probably the best way to store your rose water and to make sure nothing can cause it to go green – but maybe not the best way to store in the winter time.
So, now you know why your rose water is green, and what to do with it! We hope this has helped you fix your rose water problem, but if you still have questions about your rose water, this post might help.