If you know any gardeners, you'll maybe have heard them say at some point or other, that you can use aspirin for roses. Now, this was news to me. As a migraine sufferer, I've always got stacks of the stuff in my house – so I was pretty pleased to come across this rumour as I was about to throw a load of it away during a medicine cupboard clear-out!
But are the rumours true – is aspirin good for roses? I couldn't really believe this little migraine miracle might actually be good for plants too, so I set about doing some research to find out.
Aspirin contains the natural chemical salicylic acid, which is a chemical that roses themselves create when they are stressed. So, aspirin is surprisingly good for aiding roses in all sorts of ways – from helping them to take root, grow, and even heal from damage! When added to cinnamon, aspirin also keeps bugs away from your rose plant, boosts the natural immunity of rose bushes and it's anti-fungal too, meaning it stops bacteria and fungus from taking hold on your plant. 
With all of these amazing ways aspirin can help plants as well as humans, it's a pretty powerful little substance to keep in your medicine cupboard! However, proper preparation is key – it's not like you can just pop a tabled into the soil and hope for the best! But used properly, you can use aspirin as a miracle way to help your roses grow and stay healthy!
I live under a rock. What is aspirin?
Aspirin is easily available and powerful over-the-counter medication. Medically, aspirin is a non-steroidal analgetic and anti-inflammatory cure, inexpensive and readily available in almost all pharmacies.
How Does Aspirin Help Roses?
The actual concept behind using aspirin in gardening and farming lies in its simple chemical composition. Aspirin is nothing more than acetyl salicylic acid. Salicylic acid is something you might already know about if you had acne as a teenager! It is the main ingredient in aspirin, and it occurs naturally in willow bark, as well as many other trees.
Well, studies have shown over and over that salicylic acid is contained within plants themselves. It is, in fact, a plant hormone, and roses release it in tiny amounts when they are stressed. The stress can be physical, coming from diseases, pests or withering, but it can also be due to improper placement, misfitting soil or unmet needs. When a rose is stressed, it will release salicylic acid in an attempt to calm itself down and continue focusing on growing.
Experienced gardeners simply put two and two together – utilising this concept, if roses are fed with salicylic acid, any undue stress resolves much faster. Truly – the benefits of using aspirin in gardening have been long proven.
What kind of aspirin should I use?
When making aspirin concoctions, make sure to use Aspirin 350mg dispersible tablets. 350mg is a standardised single tablet size. The brand names might differ depending on where you live – some of the more recognisable names might be Disprin, Ecospirin or Bayer Aspirin. You will know that you grabbed the right pack off the shelf if it is printed on that packaging that the only active ingredient is salicylic acid.
If possible, opt to choose dispersible tablets. They are best for gardening use as they break down and dissolve easily – super-fast when in direct contact with water. If you only have non-dispersible tablets at your disposal, know that you can use those, too! Just make sure to crush them up to very fine powder before using them.
Is Aspirin Organic?
Technically speaking, aspirin is not an organic garden solution. However, it is very safe and inexpensive. It is great to use as an option in which much less chemicals can be found compared to store-bought gardening chemical products. At the very least, you know precisely what an aspirin tablet contains and exactly how it works. It has been tested safe for human use through and through by food and drug regulation agencies.
How To Use Aspirin In The Garden
There are several different ways in which you can use aspirin with roses!
Aspirin for plant growth
Aspirin is fantastic for plant growth. The research team at The University of Rhode Island are just one of many researchers who focused on proving whether there is a link between growth of plants and aspirin.
Researchers sprayed plants with aspirin water once every three weeks for the course of an entire growing season.  What they found is that plants sprayed with the aspirin solution were found to grow considerably bigger in size, as well as yielding a larger quantity of fruits and flowers as compared to their untreated counterparts.
How do I use aspirin for plant growth in my rose garden?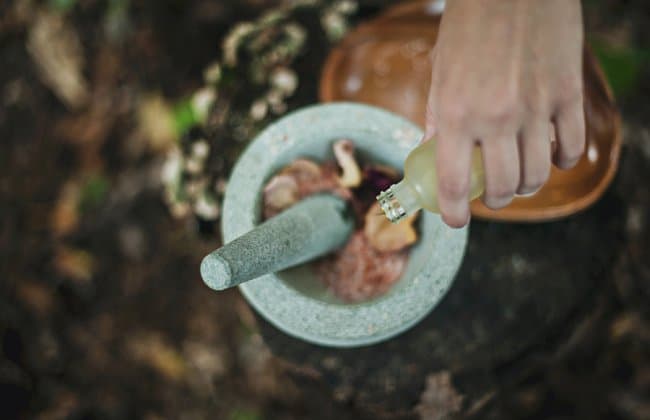 Make an aspirin drink for your roses!
You will need:
1 tablet of aspirin (350mg)
3.5 liters of water
Dissolve a whole tablet of aspirin in lukewarm water. Offer to your roses as a drink once a month. You can also opt to spray the drink onto the leaves instead of directly watering the roses.
Aspirin for plant immunity
Researchers also figured that aspirin water works swiftly to enhance the immune system of plants, giving them just the necessary boost to be able to efficiently resist pests and microbial attacks. Aspirin also works to prevent the formation of fungi before they can even consider making your rose their home! All of this goodness will work to improve the overall health of your plants.
Aspirin for seed germination
Salicylic acid in aspirin is also great when used for seed germination. A low dose of aspirin water significantly improves seed germination, with one study showing the roses treated with the aspirin water having an astounding 98% germination rate. The seeds which were left untreated with aspirin water showed far more inconsistent results.
How do I use aspirin for germinating rose seeds?
You will need:
spray bottle
3.5 liters of water
1/2 of 350mg Aspirin tablet (or 1/4 of 350 Aspirin tablet, per single liter of water)
To boost your chances of successful seed germination, dissolve the aspirin in water and utilise one of these two methods:
a) spray copiously on already planted seeds, or
b) soak seeds directly in the solution before planting for up to 3 hours.
Aspirin as a rooting hormone
In our previous post here, we talked about some natural hormones which are good to use instead of store-bought counterparts laden with unknown chemicals. One of our shining stars was precisely – aspirin. Again, you guessed it, it is all because of its main active ingredient! Salicylic acid can naturally be found in willow bark, and some of our more experienced gardeners surely know that willow bark has been used for hundreds of years as a natural rooting agent aiding in cloning rose cuttings.
If you also shrink away at the mention of commercial rooting hormones, switch them out for trusty aspirin!
How do I use aspirin as a rooting hormone?
You will need:
1 tsp of cinnamon powder
1/2 tablet of 350mg Aspirin
1 liter of lukewarm water
Combine cinnamon powder, aspirin and lukewarm water. Stir well until homogenous.
In a taller glass, pour solution halfway up. Dip your rose cuttings for up to 1 hour before planting for propagation.
In case you are trying to root rose cuttings in water, add in 1/2 tablet of aspirin per litre of water that the cuttings are in. Every time you change out the water, re-add 1/2 tablet of aspirin into the container with cuttings until rooting starts to take place.
Aspirin as anti-fungal defence
I'm sure you haven't forgotten that aspirin is anti-fungal, as well as anti-inflammatory! Aspirin can easily be used to curb and treat blight in plants. Blight is a specific symptom which can affect some plants such as roses, tomatoes and peppers. This is due to infections brought on by various pathogenic microorganisms. Blight leads to rapid and complete chlorosis (loss of green leaf coloration) and browning. It can often culminate with death of your prized rose, starting with plant tissue death, spreading from leaves onto branches, flowers and fruits.
How do I use aspirin to prevent/treat fungal infections?
You will need:
1 tablet of 350mg Aspirin
3.5 liters of water
spray bottle
Treatment dosage for fungal infections is 1 Aspirin tablet per 3.5 liters of water. Water the plant copiously with aspirin water, followed by spraying the foliage as well, particularly minding to cover afflicted areas. Keep administering until the rose plant noticeably improves.
Aspirin as a pesticide
Believe it or not, use cases for aspirin do not stop coming! This time around, aspirin does its due diligence in a potent organic pesticide, fighting the good fight with the help of its anti-inflammatory properties.
How do I use aspirin as a pesticide?
You will need:
1 large onion
4 cloves garlic
2 tsp of red chilli powder
1 tsp of cinnamon powder
1/4 of a 350mg tablet of Aspirin
Cut up the onion and garlic and blend in a blender into a fine paste. Reach the paste-like consistency by adding up to 1/2 cup water as necessary.
To the finished paste, add 2 cups of water. Mix well and steep the mixture overnight.
In the morning, strain the mixture through a nylon cloth or a fine sieve mesh. This will leave you with a container of pesticide concentrate which you can conveniently refrigerate.
When applying this concoction, mix it in a spray bottle as 1:5 dilution with water – 1 cup pesticide to 5 cups of water. Remember to add 10 drops of organic liquid detergent for the surfactant effect, helping the pesticide adhere to the rose leaves better and for a longer time.
Apply twice weekly until pests are no more! This solution works wonders with aphids, mealybugs, whiteflies and other critters!
Aspirin for preservation of cut roses
In case you have some cut roses in a vase at home, aspirin can help you keep them fresh for a much longer time!
Add in 1/4 tablet of aspirin in a vase with fresh cut roses from your garden. Add 1/2 tablet if the vase is larger, and remember to re-dose when switching out the water.
Heal your roses with love and a pain tablet! Once they're healed, read about how to feed them with coffee grounds – a fantastic organic fertiliser that you DEFINITELY have at home!