Winter is on the way! Well, actually, it's nowhere near on the way here yet; it's still 30+ degrees, it's barely even Fall! FINALLY now the humidity has died down, we are able to get back outside again.
But still, I've been thinking about how to protect plants in winter. Our jasmine is already looking like it died 100 years ago, and I'm afraid it might not last the cold season this year!
And seeing as we've been writing a lot about my absolute favourite type of rose lately – yep those climbing roses! – I've been learning how to protect climbing roses in the winter. After all, it's not like you can just pop a bag on them and shove them in the garage, they're right there in front of all weathers!
To overwinter climbing roses
Take taller climbing roses (anything over 2 metres) off their support for the winter. Lay branches onto the ground and cover thoroughly with dry mulch.
If the larger climbing branches can't be taken down (they are too tall, too old / vast, or attached too tightly to their support) tie them extra-tightly to their support, and place a burlap screen over them to protect them.
Fit the base of the rose climber through a peony cage and wrap burlap material around.
Alternatively, stick bamboo sticks into the ground and wrap the stems and bamboo around with bubblewrap.
You can additionally get a rose collar, which you can wrap around the crown of the rose and fill with dry mulch.
Any branches that remain on the support, wrap with stem-wrapping paper.
Proper pruning and winter watering are also useful supports for your climbing rose throughout the winter months.
Lastly, grow climbers that are hardy in your zone! Nature can win despite your best efforts to overwinter your climbers. By planting within your hardiness zone, you take off work from your hands. You may even just let your rose go dormant naturally.
How To Protect Climbing Roses In The Winter
Winter Prune Your Climbing Rose
Proper pruning is essential for the longevity of your climbing rose. You'll want to ensure you prune your climbing rose that gets rid of old, dead branches and also new, spindly, too-early growth. Pruning your climbing rose mid-late winter will encourage a lot of late-summer blooms the following season!
Don't prune more than 2/3 down towards the base of your rose plant.
Use sharp pruners, disinfected for the purpose and give them a wipe between each cut.
Shape the climber rose well, making sure to cut back canes that make it look tall and uneven. Don't worry, they will grow like crazy come spring!
Trim dead, diseased, brown or black wood that is no longer producing blooms.
Around the base of the climber, make sure to cut down anything eaten by slugs or other pests. Make sure there is no foliage snails can grab onto and climb up.
Rake well around the base of the climber. Remove dead leaves, foliage, dirt and branches. Do not use this as mulch – compost it instead.
Pruning Tall Climbing Roses (the ones with super long branches)!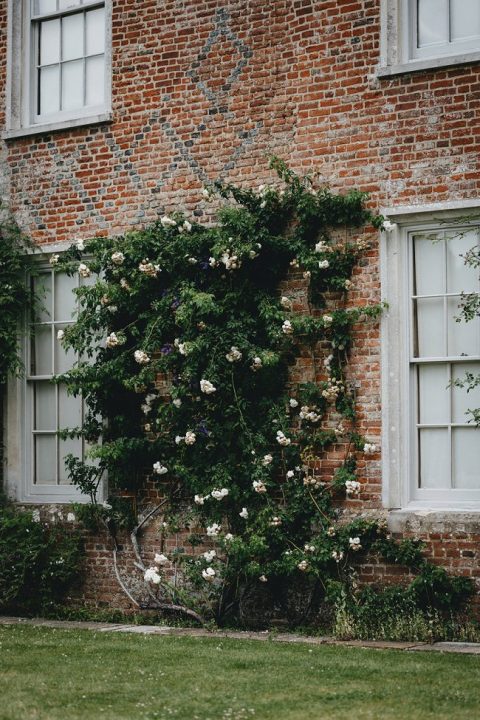 Consider taking tall climbers off the support. Gently lay down the long canes onto the ground and cover copiously with dry mulch. Remove it once spring comes and last of the frosts have passed.
In case the climber is so tall taking it off the support it out of the question, invest in a burlap or mesh screen that will protect both the rose and the structure.
The branches of a climber, if not mulched, should be wrapped in stem-wrapping paper. Alternatively, use straw, pine needles, burlap or horticultural fleece.
For excessively tall branches, considering shortening more than 2/3 of the length. Such branches are prone to breaking if the winds in your area are strong. If your area is prone to snowfall, the fallen snow might linger on the long branch which will snap under the weight.
Protect The Base Of Your Rose
For a garden climber rose, make sure that the graft (base, the main support area your rose stems spring from) of the rose is not above the soil level! This is sometimes crucial for rose survival. If the graft is above soil level, cover with more soil, as the tender crown must not be too exposed to the elements.
Mulch around the base of the climber rose and around the crown. Make sure the mulch is a dry material. Make the layer about 16-25 cm thick.
A good trick is to use a peony cage or bamboo sticks in the ground as a structural element around the base of a climber rose. Secure the structure to the ground and wrap burlap or bubble wrap around the rose at ground level, securing burlap to itself. Additionally, add a rose collar around the crown, secure to the ground, and fill with dry mulch to help insulate.
What To Do With Climbing Roses In Containers
Do you have a very young climber rose in a container? Make sure to pull it inside to overwinter, either in a greenhouse, shed, apartment or any indoors space. For a lack of an indoors space, nest it in a heavily-wooded area where it is not susceptible to elements.
Follow this guide about how to protect climbing roses in pots during the winter season. 
Choose a climber rose according to hardiness zone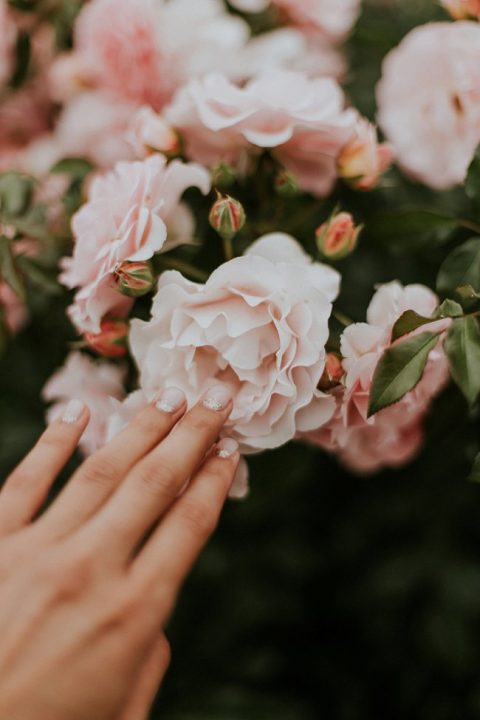 If you're planning or purchasing a new rose plant, select a climbing rose type that suits your home's natural hardiness zone (eg, the climate where you are located) is perhaps the most important step in overwintering the said rose.
Yes, I know, that might limit your choices depending on where it is that you live and it may mean not planting that winter non-hardy rose that you've been coveting as a garden centrepiece. However, there are still more varieties of roses within your hardiness zone then you could ever dream of planting all.
Hardiness zones are a United States Department of Agriculture measure of how cold it gets in your area in the most extreme of winters, i.e. the lowest temperatures you may feasibly expect during the worst winters. You can find the very handy map here. If you are living in Europe, consult this map instead, which will let you know your USDA location equivalents.
Once you know your hardiness zone, you can look up any rose variety that you want to plant on the internet. Take note of the hardiness zones it tolerates versus the hardiness zone you are in. My best recommendation is to go for roses that are hardy in your zone and one zone below. For example, if you live in zone 7, make sure to choose a rose that is also hardy in zone 6.
Why should I care about hardiness zones?
Choosing an appropriate hardiness zone makes it almost certain your rose will never have you working extra hard just to overwinter it. Naturally, roses are a northern hemisphere shrub. They know how to prepare for a winter, and they don't need too much of your help doing it – in most cases, they are suited to come through a winter just fine.
However, planting a rose that isn't very winter hardy in an unsuitable hardiness zone might trigger some weird behaviour. Ever had that situation when it's late November, all your roses have hardened off, but there is that one crazy rose IN FULL BLOOM STRAIGHT AT THE WINTER'S DOOR?
Climber roses planted outside of their hardiness zone, especially those with subtropic genetics somewhere down the line, will try to keep growing and flowering way out of the season. They have no common sense to overwinter themselves, and if a frost hits, they're done for.
How to protect non-hardy climbing roses in the winter
It happens to the best of us that we plant non-hardy roses sometimes. They're just too goshdarn charming, aren't they? Don't worry – there are a few things you can already do late August that will help to overwinter a non-hardy climber rose.
Don't prune your rose
Take those secateurs and give them a break. Opt to prune only if winter conditions might damage your plant severely. If you have dieback on your rose, some stems are really diseased, or if you have really lanky and tall climber canes that you can't tie back – snip it fast now, and then refrain from pruning until spring.
Your rose might be too top heavy for your liking now, misshapen or off-balance, but keep it as is. The reason is that pruning might trigger dormancy break and new growth, which will definitely suffer "frostbite" during winter and die.
Don't fertilise after August
For all the same reasons as pruning, fertilising late in season gives roses signal to grow again. For very hardy roses, this might not be an issue as they will start hardening up after last blooms.
However, your tender climbers might not take the hint. They will absolutely continue growing and blooming, which might kill them when faced with first frosts.
For the last feed of the season, opt to give your roses a fertiliser that is not high in nitrate. Nitrate promotes new growth, which is easily injured. Instead, opt for high potassium and phosphate content in fertilisers, which will strengthen canes.
After the August feed, hold out on the fertiliser until the spring to best protect climbing roses in the winter.
Mulch, but not with wet mulch
Waaaayyyy too often, I see advice going around where gardeners pile wet mulch around and onto the base of the crown of a climber. While mulching is a staple for overwintering, never use wet mulch!
The crown is easily the part of the rose most susceptible to rot and failure. It doesn't matter if winter takes away a few stems from your rose, losing the crown means your rose can't recover. Therefore, a rose crown must be protected at all costs! Wet mulch is an enemy here, as during winters it will hold moisture against the wood of the rose crown, accelerating rotting conditions.
Use dry stray or hay wrapped in burlap to mulch your roses. You can even use bubble wrap. Any idea is good, as long as the material is not wet.
We hope your roses make it fresh through the winter and that you find it useful to know how to protect climbing roses in the winter! If you have potted roses instead of gorgeous climbers, consult here to find out how to overwinter roses in pots!